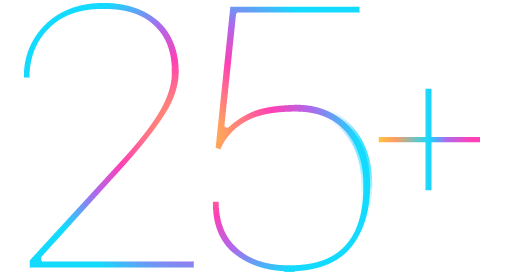 EPD has captivated your audience
We enhance your events. We engage your audience. Learn more about what we do.
"We've been helping events and musicians sound better since 1991."
Your event deserves the red carpet treatment
In an increasingly busy world, events provide a unique opportunity to bring people together, to provide them with opportunities to connect with one another and to communicate your brand.
EPD Music Services is an experienced Audio Visual company in Durham supplying audio,  lighting, video and staging production for over 25 years. We work with people who plan meetings and live events to help them achieve their business objectives and create a connection.
We work with you from fruition to completion to make your event a success. Our team will help you design and manage the logistics for your event and we will outfit your event with the industries latest, state-of-the-art special events technical equipment.
We follow a project management methodology that allows our team to help you meet deadlines, maximize opportunities and produce a superior event. Whether you're staging a last-minute press conference or a summit you've been planning for two years, our experience can add value to your event.
Drive excitement and
engagement to your audience
EPD uses sound equipment suitable for the venue and always of the utmost quality to provide crystal clear sound reinforcement for your event. We are Durham Regions leading Audio Visual Service expert.

stage management
Stage Management includes all pre-production planning, floor plan and logistical drawings, logistics, trades and services coordination as well as on-site, day-of execution. The EPD team has managed thousands of events from small media events to large scale festivals, corporate galas and beyond.

Audio Solutions
Our inventory includes the newest state-of-the-art audio equipment. We have invested in the best equipment available because we believe that only the best equipment provides the best results and we are committed to leading the industry in event production. Digital audio consoles, quality audio equipment, PA systems, top of the line microphones and large-scale audio conference systems that ensure every voice is heard loud and clear allowing us to service even the most difficult conditions.

lighting solutions
EPD offers extensive event inventory of state-of-the-art lighting services to suit any occasion. We believe professional lighting design is fundamental for every event – from large conferences, styled gala dinners, entrance features, exhibitions and even small meetings.

Visual Solutions
We boast a large range of high-quality screens and projection surfaces to cater for all types of events, venues and budgets. The screen or backdrop for your event creates a canvas for your projection, multimedia, animation, video, presentation or graphic content and transforms your event message or theme.
Creating a Connection with your Audience
The EPD team allows you to create an entirely new medium and experience within your event that will captivate your audience. Whether you're a musician, nonprofit organization, corporation, or creative artist, we create a richer experience for all your venues in any environment.
Audio Visual Solutions
for all your events
State-of-the-art audio visual equipment servicing Toronto and Durham Region. We take your message and transform it into experiences that amaze your audience. Success that leverages your events strength, to ensure you deliver an impactful message!
Of course we also do lighting and video projections if necessary and can arrange whatever suits your needs and budget. We also do a lot of weddings and dress events and we have uniforms that fit any dress code so we always fit in.
Our years of experience have included hundreds of events of all kinds:
Festivals
Galas and Fundraisers
Banquets
Charitable Functions
Outdoor and Indoor Concerts
Multi-day concerts
Garden Parties
Live Music
Grand Openings
Media training
Workshops
Election campaigns
Political rallies
Corporate meetings
Government meetings
Conventions / Conferences
Presentations / Speeches
Our record speaks for itself; year after year we are rebooked into the same festivals, some of them for over a decade.
But don't listen to us, here is what some of our customers say.
We have used Ted in a wide variety of settings, including local pubs to concert events for the City of Toronto. He has the temperament that makes things run smooth. Professional, courteous and calm. Highly recommend and he has what we call in the business "good ears".
Autofest is an Annual Signature Event in the City of Oshawa; sound quality is of utmost importance for the thousands of people that attend. Your company made it happen, we appreciated your professionalism, on time performance and for making our talent sound spectacular! We will be in touch for next year.
I have hired Ted from EPD Music Services for our events including Oshawa Fiesta & Oshawa Canada Day for the last 5 years. Ted & his crew are reliable and professional and provide great sound production. I would highly recommend EPD Music Services and will continue to hire them in the future!
Event Coordinator at AKF Entertainment
Ted Davidson is the Durham Region Music Society's number one choice for sound reinforcement and tech services for all our events. Affordable Professional And Dependable.
Full Count Blues Band and President of the Durham Region Music Society
Ted Davidson is a consummate audio pro. Dependable and easy going. He will make your event sound better!
Killer Dwarfs, Helix, Carl Dixon Band
I can always rely on Ted to get to venue and set up ready to role.
Harem Scarem, Live Sex Show, Red Dragon Cartel
OUR PARTNERS
Your reputation matters! EPD delivers award winning audiovisual solutions for your events that's why we partnered up with the best equipment in the market.
book your event today
Maximize your event objectives. Engage your audience experience.
We 
sound